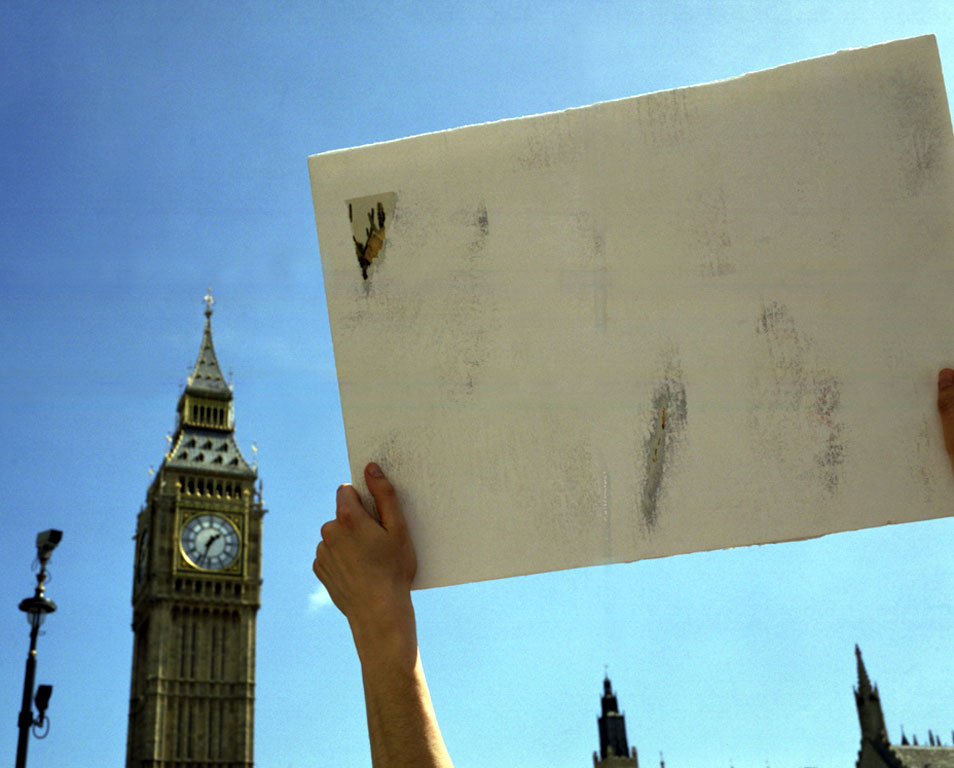 Walking All Over London
Since January 2005 I have been making weekly trips to London and spending four to five hours at a time walking the streets with my Mamiya 7 camera. On each occasion I try to pass through different parts of the city, covering a few more of it's 80,00 streets.
In his essay "The Planets", the writer and historian Luc Sante talked about how, in a big city, you are visible to hundreds of people every time you step out of your door but to most of those people you remain invisible. The late artist L.S. Lowry painted busy street scenes in which every single character (matchstick cats and dogs included) had a part to play, however unremarkable. He managed to make them all visible. Lowry is my favourite artist and in a way I am trying to achieve with a camera what he achieved with his brush. As a photographer who doesn't set pictures up, I don't have Lowry's artistic license to portray scenes as graphically as he did. I rely on finding isolated incidents, highlighting minor details and capturing facial expressions. It is the hope that there will be a picture around every corner that spurs me on. We often witness scenes in which we don't really understand what is going on. Most people walk on and have forgotten it by the time they've crossed the street. Too busy to care. That's fair enough but these pictures are for nosey, curious people like me who do care.
I chose to document London, albeit a tiny percentage of it, mainly because of the diversity of it's people. It is interesting to see how different cultures co-exist within a relatively small space. I don't believe in over-analysing these things. I just like seeing and recording what it looks like. This is a continuing story so please keep checking back to see new pictures.
Thanks,
Ian Hughes
(June 2008)